The transformation of the world's energy infrastructure is an urgent task requiring a long-term strategy. We combine a genuine passion for our mission with strict policies, frameworks, and tools so to not lose sight of it. Together with likeminded investors and entrepreneurs, our firm seeks reliable methods to electrify the world, both sustainably and profitably.
Decision-making built on values
We are as rigorous about positive impact as we are about financials. From the due diligence and throughout the companies' lifecycle, we hold ourselves and the entrepreneurs we back accountable. In every step along the way, integrated processes and tools help us stay true to our values. We simply do not move forward unless we can objectively identify, track and contribute to a positive environmental impact.
Our primary focus for change: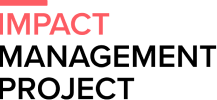 The key to a prosperous planet is people. We go above and beyond to find and retain those who share our drive and dare to think differently. That means creating a community that lives and breathes diversity, transparency, and accountability. Together we hold ourselves to the same high standards as our investments on all aspects of our operations, from internal governance to carbon footprint.