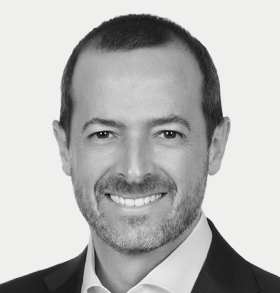 Germán Cueva
Co-Founder and Partner
Germán chairs Sandbrook's Climate Impact and ESG Committee and is a member of the Executive, Investment, Valuation and Performance & Growth Committee. 
Prior to co-founding Sandbrook, he was a partner of Riverstone, a leading energy-focused private equity firm. At Riverstone, Germán served as Co-Head of Latin America and Head of the Mexico office. He chaired the technical/investment committee for two funds including the Renewables CKD 17 fund. He also served in multiple boards of directors, including White River Renewables, A2 Renovables, ENAV and Sierra. 
Prior to Riverstone, Germán worked for almost a decade at Morgan Stanley in the Investment Banking Division advising energy and infrastructure clients in the U.S. and Latin America. He began his career at J.P. Morgan in New York as an equity research analyst and later worked at The Boston Consulting Group. 
Germán has an MBA from Stanford University and an MA in Economics from the University of Notre Dame.